Best Friend Forever
A downloadable game for Windows and macOS
"Best Friend Forever looks adorable in all the right ways, and it certainly has uniqueness in spades." - ScreenRant

"[BFF is] sharply funny, quite wry, and has a lot of Very Good Doggos." - The Escapist
"It's the only time I can think of I've seen people queuing at PAX to play a visual novel." - PCGamer

---

Step off the bus at Rainbow Bay and start a new life with your furever friend! Adopt a dog, find true love and experience all the wacky hijinks this colourful city has to offer.
Best Friend Forever is the world's first simulation game to combine pet care and dating (just not necessarily at the same time). Train, pat and play with your very own dog to form a bond that will last the ages. With your four-legged companion by your side, meet, woo and cherish the many cuties of Rainbow Bay's thriving singles scene.
Pet the dogs... then, the owners.

Fall in love with a diverse cast of local singles.
Spend quality time with your dog to raise its stats and pass Paws Academy.
Go everywhere with your best friend — your dog interacts with you and the narrative as it happens.
Experience modern love at its finest! Be whoever you want, love whoever you want.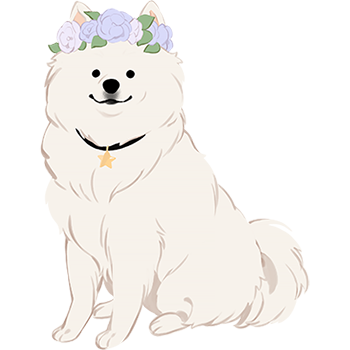 | | |
| --- | --- |
| Status | Released |
| Platforms | Windows, macOS |
| Rating | |
| Author | starcolt |
| Genre | Simulation, Visual Novel |
| Tags | dating, dog, doggo, Dogs, indie, management-sim, Non violent, Romance, sim-game |
| Links | Steam |
Purchase
In order to download this game you must purchase it at or above the minimum price of $19.99 USD. You will get access to the following files:
bff-win-stable.zip
204 MB
bff-mac-stable.zip
207 MB
Comments
Log in with itch.io to leave a comment.
Is there no demo for this game? I like to play a demo before buying a game...
[Reposting from my review, because apparently those are private for some dang reason?]

Love it! To be clear I'm a huge mark for dog games, but still, it takes a pretty powerful VN to make me spend the entire play time talking out loud to my pretend dog like a massive dork. I'm not joking; I genuinely felt a powerful need to say words of comfort to a collection of animations and sound effects. To say that this game resonated with me emotionally would be an understatement by comparison.

The dog models are really delightful and pleasing to interact with, regardless of their simplicity. I loved that they're just, there hanging out in almost every scene, not caring when they interrupt a special moment with a well-timed fart. Yup, that's how dogs do 🖤
Loved all the characters, felt bad about not dating most of the humans since most were super flirty. It's nice to feel wanted? :p I would have liked to become better friends with them though—as in most dating games, you don't get all that much story for anybody who isn't your love interest. That said, you can still hang out with everybody, so it's nice to feel like I wasn't just ignoring anybody I didn't want to bone down with. Also, best representation I've seen in any video game ever, bar none.
BTW, This is the first VN I've played where an NPC has my name. It's exactly as weird and wrong as I expected XD
It isn't all good; I thought I had a grip on the various tending and feeding microgames, but then I started failing at them and I couldn't work out why. I still don't know if it was me or the game, since I didn't intend to start doing anything differently. Or if it was because I was playing on a touch screen?
(PS, the game does need some kind of menu button! I had to go attach my keyboard just to save the game!)
Thankfully, I managed to pass the class, even if my boy was proper stanky thanks to me apparently losing the ability to work a hose. Didn't get any prizes, but who cares? That's not what dog school is for.
I expected the dogs' personalities to come into a play a little more. I picked "Blocker" because I (unlike the character, who as a first-time owner probably should have been advised not to choose him!) am an experienced dog owner and was prepared to deal with trust issues. But in practise he seemed to have no problem at all building Trust, and from what I could tell there weren't any specific events based on the choice of dog either.
Now, my one actual gripe is that having to choose between cleaning, playing with and feeding or watering my dog legit sets off my anxiety response. I get that it's a lighthearted game, but that's exactly why it made me so uncomfortable to have food and care unnecessarily placed in opposition. And I know it's a game mechanic, but I don't think difficulty is an important part of this game's appeal—certainly not enough to be worth the very bad pet care message. Besides which, I suspect that if Jade found out you were only providing your dog with fresh water occasionally she'd knock your freakin block off.
Anyway, that turned into a super long-winded review, so let me just conclude that if you're looking for a relatively short, low-stakes game full of diverse queer hotties with lovely personalities and super cute dogs, this one's for you.
is there no mac version of this? :(
Mac version is something we're aiming for slightly later!
Demo is adorable. I'll probably buy this.

Some notes:
- needs a skip text button for replay value
- needs a pause button (can't leave computer during convos due to dog events)
- no way to save the game?
- difficult to understand how to complete dog events (why is petting rapid clicking instead of stroking?)
- i do not understand how to consistently feed my dog (i keep failing the task)
- mailbox shows (!) even though all messages are read
- short time frame for dog events, frustrating since my mouse is bad (how can i run out of time to pick up after my dog?)
- clicking improperly for dog events results in clicking through text. i keep missing dialogue because the game thinks i clicked the text instead of on my dog (mostly for the tugging event, which seems to have a really small hitbox)
- pawsonal time shows wrong level
- demo doesn't have a quit button

Waiting for the Steam release!
These issues are fixed in the release build - the demo was an early beta, but we appreciate the feedback. :) Thank you for playing!
Hey there! There are six different love interests, the romance is a large part of the game (one of several systems, though all the dialogue is generally relationship related), and the playthrough depends - generally 2-4 hours per route.
hi! Is there a pre-order and if not what is the price point of the game going to be?
Hi there! We won't be doing pre-orders unfortunately - price point will hopefully be revealed soon!